Back

BIO
Samira Zuberi Himika is one of the top Bangladeshi woman entrepreneurs leading technology and impact ventures in Bangladesh and beyond since 2007. Himika has earned numerous International and National awards for breaking barriers and glass-ceiling while introducing many 'First of a Kind' technologies, initiatives, and products in FinTech, HealthTech, NLP & ML, Bangla Computing, Identity Management, Animation and Digital Services. Currently, she is leading many successful companies like, Giga Tech as Managing Director, Beximco Computers Ltd as Senior Advisor, Inspira Advisory & Consulting as Chairperson and Team Engine as Director.
Ms Himika has served Bangladesh Association of Software & Information Services (BASIS) as Director during 2014-16 and led some major initiatives such as TAX & VAT counseling service for members, Connecting Startup (nationwide competition, mentorship and incubation initiative), ShePower and IDEA (project development), Digital World, Internet Week etc.
Ms Himika has been dedicatedly contributing to charitable organizations as Advisor in "British Asian Trust Bangladesh" (a charity organisation by HRS Prince of Wales). She was Board Member of Internationally awarded 'Friendship NGO' and 'Dnet'. Prior to becoming an entrepreneur, Ms Himika has worked as Deputy Head of Communications in BBC World Service Trust and in UNDP. She has mentored hundreds of young entrepreneurs and startups from India, Hong Kong, Malaysia, Brunei and Bangladesh.
Giga Tech under leadership of Samira Zuberi Himika, is playing a transformational role in Financial Inclusion with a series of innovative proprietary/Made in Bangladesh solutions. During pandemic time, "Giga e-KYC" has enabled onboarded 3.1 million citizens in the financial ecosystem and "Digital Onboarding" solution is making financial products by financial institutions available Digitally for customers while ensuring reduction of customer visits in branches.
Apart from working as a large scale System Integration company in Government and private sector, Giga Tech and Beximco Computers is deeply working in HeathTech solutions for patients, doctors and healthcare providers in Bangladesh, India, Africa and UK.
One of her portfolio company "Inspira Advisory & Consulting" is successfully working as a knowledge and research-based company supporting high impact and high potential industries by closely working with donor and private sector in developing industry roadmap design, beneficiary impact assessment, route to market mapping, market intelligence collection, policy impact analysis etc. As creative and social good company, Team Engine is working with under-represented and talented craftsmen, artists, and animators.
Samira Zuberi Himika
Managing Director, Giga Tech Ltd.
ONE TEAM
Ballot No: 10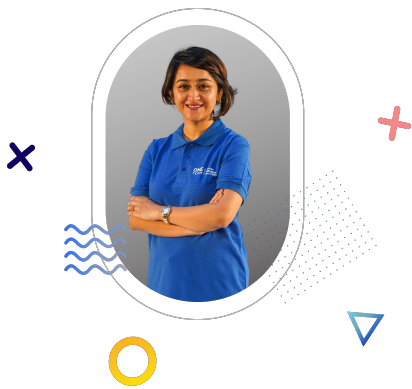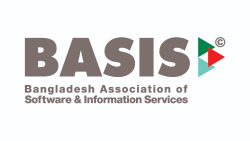 Key highlights
R&D, Software, System Integration, IT infrastructure.
Startups, Investment.
Innovation to Commercialization.
Large project design and implementation.
OTHER PANEL MEMBERS
Russell T. Ahmed

Founder & CEO, Team Creative

ONE TEAM

Ballot No: 17

Tanvir Hassain Khan

CEO & MD, Dreamerz Lab Ltd.

ONE TEAM

Ballot No: 1

Zia Ashraf

Founder & COO, Chaldal Ltd.

ONE TEAM

Ballot No: 5

Abu Daud Khan

MD & CEO, Enroute International Ltd.

ONE TEAM

Ballot No: 9

Fahim Ahmed

MD & CEO, Pathao Ltd.

ONE TEAM

Ballot No: 2

Rezwana Khan

MD & CEO, Star Computer Systems Ltd.

ONE TEAM

Ballot No: 16

AKM Ahmedul Islam BABU

MD & CEO, TechKnowGram Ltd.

ONE TEAM

Ballot No: 18

Suzadur Rahman

MD & CEO, Mindlabz

ONE TEAM

Ballot No: 13

Zaman Khan

Chairman & CEO, Zaman IT

ONE TEAM

Ballot No: 24