Back

BIO
Russell T. Ahmed is the Founder & CEO of Team Creative, an EdTech Company. He has been involved with the ICT industry for the last 20 years and has a Master's degree in Business Administration from IBA, University of Dhaka. With a primary vision to digitize the education sector of Bangladesh and offer sustainable business solutions, Mr. Ahmed has been a pioneer in empowering schools with technical solutions and easy access to education for all. He started his own venture, by launching a Comprehensive learning management system CLASSTUNE in 2015 and Champs21.com in 2010.
Mr. Ahmed has served as Senior Vice President at Bangladesh Association of Software & Information Services (BASIS). During the term '2012-2018', he owned the best of his abilities and served as the Secretary-General, Vice President and Senior Vice President to take the Association too few steps ahead. Among many successful initiatives of BASIS, "Digital World 2014" and "IT Marketing Summit" are two notable brand new events he managed and executed as Chief Project Officer and Convener respectively.
Mr. Ahmed lead his team in launching the two most popular Education TV Reality Shows Spelling Bee, and Bangladesh 1st, going to Channel I and MaasRanga TV respectively. Furthermore, he has worked with UNICEF and Telenor in a campaign called "Be Smart, Use Heart" in 2018 and 2019 which primarily focused on spreading internet safety among school-going children.
Recently Mr. Ahmed has implemented a Government project, The 'School of Future' which is an extension of 'Sheikh Russel Digital Lab Project (2nd Phase)-2021' by establishing ClassTune as a LMS in more than 300 schools across Bangladesh.
He served many large organizations with C-Level capacities such as Chief Marketing Officer at QUBEE, Chief Strategic Officer at Fiber@Home and Chief Operating Officer at Aamra Networks. Mr. Ahmed was elected Secretary-General of the Executive Committee of ISP Association of Bangladesh (ISPAB) for the term 2008-2009.
Russell T. Ahmed
Founder & CEO, Team Creative
ONE TEAM
Ballot No: 17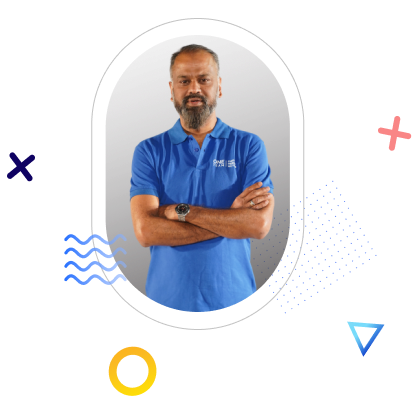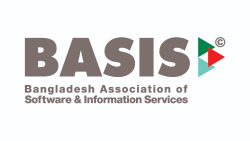 Key highlights
Versatile and Result Driven Leadership Professional & Outstanding Negotiation Skill with Policy Makers.
Communication Specialist with Successful Track Record.
20+ Years of Experience in the ICT Industry with Creative and Visionary Thinking and Organizing Ability.
OTHER PANEL MEMBERS
Tanvir Hassain Khan

CEO & MD, Dreamerz Lab Ltd.

ONE TEAM

Ballot No: 1

Zia Ashraf

Founder & COO, Chaldal Ltd.

ONE TEAM

Ballot No: 5

Abu Daud Khan

MD & CEO, Enroute International Ltd.

ONE TEAM

Ballot No: 9

Fahim Ahmed

MD & CEO, Pathao Ltd.

ONE TEAM

Ballot No: 2

Samira Zuberi Himika

Managing Director, Giga Tech Ltd.

ONE TEAM

Ballot No: 10

Rezwana Khan

MD & CEO, Star Computer Systems Ltd.

ONE TEAM

Ballot No: 16

AKM Ahmedul Islam BABU

MD & CEO, TechKnowGram Ltd.

ONE TEAM

Ballot No: 18

Suzadur Rahman

MD & CEO, Mindlabz

ONE TEAM

Ballot No: 13

Zaman Khan

Chairman & CEO, Zaman IT

ONE TEAM

Ballot No: 24