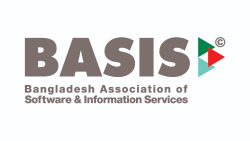 Associate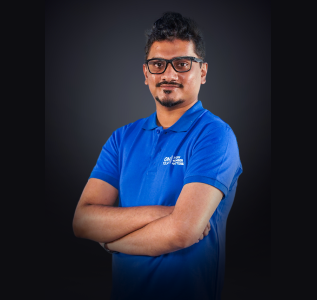 Tanvir Hassain Khan
CEO & MD, Dreamerz Lab Ltd.
ONE TEAM
Ballot No: 1
Affiliate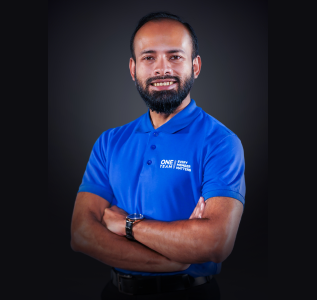 Fahim Ahmed
MD & CEO, Pathao Ltd.
ONE TEAM
Ballot No: 2
Our Industry Contribution
Russell T. Ahmed

Among BASIS's numerous successful initiatives, he led and managed the team for Digital World 2014, IT Marketing Summit, Internet Week, and ONE Bangladesh, to name a few. He represented BASIS on national and international platforms, as well as contributed towards the sector's development. He has been a vital actor in collaborating with the government to formulate legislation, implement progressive measures, assist individual enterprises in growing, and protect members' rights. He has effectively played a variety of executive roles at C-level capacities in a number of significant corporations.

Mr. Ahmed has been a pioneer in equipping schools with technical solutions and providing easy access to education for all, which gave birth to ClassTune, a comprehensive learning management system launched in 2015, while Champs21.com, a pioneer in eLearning program, was launched in 2010. He has established ClassTune as an LMS in over 300 schools in Bangladesh as part of a government project called "School of Future." Mr. Ahmed has led his team in the launch of two of the most popular Educational TV reality shows, the "Spelling Bee" and "Bangladesh 1st". In 2018 and 2019, he collaborated with UNICEF and Telenor on a campaign called "Be Smart, Use Heart," which focused on spreading internet safety among school-aged children.

Samira Zuberi Himika

Since 2007, Ms. Himika has been leading technology and impact initiatives in Bangladesh and worldwide as one of the top Bangladeshi women entrepreneurs. Ms. Himika has won multiple international and national awards for breaking down boundaries and developing innovations, initiatives, and products in the fields of FinTech, HealthTech, NLP & ML, Identity Management, Animation, and Digital Services. She is currently the Managing Director of Giga Tech, the Senior Advisor of Beximco Computers, the Chairperson of Inspira Advisory & Consulting, and the Director of Team Engine.

TAX & VAT consultation service for members, Connecting Startup, IDEA project, Digital World, and other initiatives were spearheaded by Ms. Himika during her period as Director of Bangladesh Association of Software & Information Services (BASIS) from 2014 to 2016. Giga Tech is currently playing a pivotal part in the financial inclusion movement. During the epidemic, the "Giga e-KYC" technology on- boarded 3.1 million citizens into the financial ecosystem, allowing clients to access financial products digitally. Both Giga Tech and Beximco Computers work in the HealthTech industry in Bangladesh, India, Africa, and the United Kingdom, in addition to being System Integration companies.

Inspira Advising & Consulting is a technology-backed advisory firm that supports high-potential businesses through industry roadmaps, impact assessments, market mapping, and policy effect analyses, among other things. Team Engine, as a social good company, is supporting Bangladesh's skilled craftspeople, artists, and animators.

Abu Daud Khan

Mr. Abu Daud Khan was a strong leader at Enroute International, with technological improvements and a vision for the future. While working as the national manager for Nokia, his aim was to aid the creation of a technology-based startup ecosystem which would have been helpful to the youth for the global learning environment. He has also played a significant role in organizing the sector by initiating the formation of the suitable ecosystem for BPO companies. Sudoksho (a robust Edtech platform) has expanded its wings into the envisioned future under his direct guidance. By launching apps such as Prothom Alo App, Daily Star App, Weather Now, Stock Assist, and Scoreboard, he has also played a key role in popularizing the local app concept for mobile devices in Bangladesh. Mr. Daud got global management certification from INSEAD as a result of his continued professional development.

Rezwana Khan

Over the years, Ms. Khan has successfully implemented Enterprise, e-Governance, HR Resource, and Capacity Development initiatives. She has extensive expertise dealing with the Bangladesh government, including ministries, multinational corporations, foreign conglomerates, and international donors. Her area of expertise is enterprise-level project management and HR Development services for the tech industry. Her portfolio includes Handymama, Bangladesh's first and largest web and mobile-based standardized on-demand household and office maintenance services platform. Digitong, a technology startup is another one of her investments that aims to create value for micro-retailers by building state-of-the-art prefab kiosks and digital systems.

AKM Ahmedul Islam Babu

TechKnowGram Limited was founded by Mr. Babu, who presently serves as the company's Managing Director and CEO. Mr. Babu held major positions at various global corporations, including NIIT, BJIT, ServicEngineBPO, Divine IT, and AtomAP. Since 2001, he has served on a number of standing committees at BASIS, including the Bangladesh Computer Samity BCS, the Bangladesh Association of Call Center and Outsourcing BACCO, the E-Commerce Association of Bangladesh, eCAB, the CTO Forum Bangladesh, and the Japan Bangladesh Chambers of Commerce and Industries JBCCI. As the Convener of BASIS' Japan Focus Group, Mr. Babu led a 78- member ICT business team to Big Sight in Tokyo for Japan IT Week 2016. He also speaks at a number of national and international ICT events and forums on behalf of Bangladesh. He is currently the Chairman of the BACCO Japan Desk and has been designated as a JICA Bangladesh Consultant. Additionally, he is also one of the founding members of the Bangladesh ICT Journalist Forum and its first president (BIJF).

Suzadur Rahman

Mr. Suzadur Rahman is one of the Directors of the Padma Oil Company Limited, an Independent Director of Fareast Islami Life Insurance Company Limited, and a World Bank, IFC, and FCDO Consultant. He is the Chairman of King Consultants Ltd., the Proprietor of M/S S.S. Enterprise, and a renowned member of the Bangladesh Bridge Federation, in addition to being the Founding Chairman of G7 Securitas Ltd., a leading security service provider in Bangladesh (BBF).

Zia Ashraf

Mr. Ashraf, is the founder and COO of Chaldal.com, Bangladesh's largest grocery marketplace. He is the Director of Foreign Affairs at eCab, where he assists in the promotion of effective foreign trade strategies, the facilitation of advantageous commercial alliances, and the enhancement of local enterprises by bringing in foreign experience and investments.

Zaman Khan

ZAMAN IT was founded by Mr. Khan, who also serves as its Managing Director and CEO. Zaman Khan has held major positions in various firms, including ZAMAN IT, Botomul as founder and CEO, and Khuji as Chairman, since the beginning of his professional career. Since 2012, he has been a member of a number of BASIS standing committees, as well as the E-Commerce Association of Bangladesh (eCAB). His contributions in the outsourcing and software industries has earned him the title of ICT industry pioneer.

Tanvir Hossain

In 2015, Mr. Hossain created Dreamerz Lab, the first firm from Bangladesh to commercially operate with XR technology in the worldwide market. He organized the first-ever gaming expo, bringing together all aspects of the gaming industry, including gamers, developers, and game production companies. His target is to enable the industry to take advantage of 4IR technologies, particularly Augmented Reality, Virtual Reality, and Mixed Reality. He worked with BHTPA, the ICT Ministry, and the EMK Center to install the first commercial XR solutions in the automotive market for UK-based customers. Avatar Digital VRARA is a trainer, coach, and consultant that designs and conducts XR Apps and Game Development training programs. Mr. Hossain also worked with the EMK Center, A2i, and BTEP to produce competency guideline standards that may be used to create authentic training programs to develop skilled human labor for 4IR technologies.

Fahim Ahmed

Mr. Ahmed is the Managing Director and CEO of Pathao, Bangladesh's and Nepal's largest digital platform for ride-sharing, food delivery, and e-commerce logistics. Prior to Pathao, he worked at Small Enterprise Assistance Funds as the Managing Director (SEAF), where he oversaw many successful investments and exits in Bangladesh and other South Asian markets. Furthermore, he also supervised the technology, business services, renewable energy, and transportation sectors while working at SEAF.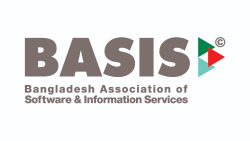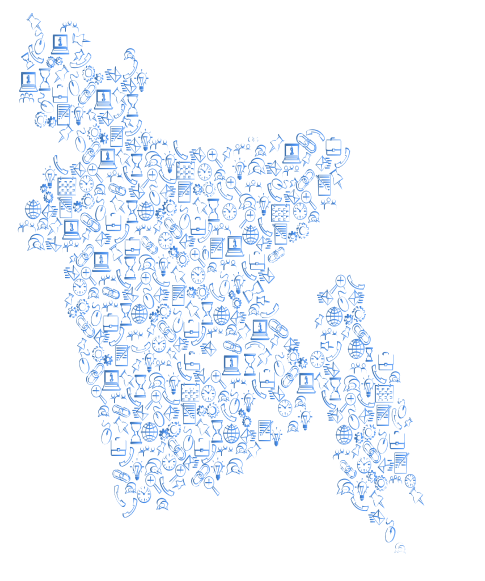 Agenda

Extending Income TAX holiday till 2030 (to be expired in 2024)
No Income Tax exemption certificate to be needed for BASIS members for Income Tax exemption
Policy to ensure 10% cash incentive is disbursed within 1 month of remittance
VAT should be exempted for software and ITES for next 3 years

Agenda

VAT should be exempted for software and ITES for next 3 years
NBR must allow all certified BASIS members to enlist in VAT software
Equity and Long Term Loan policy (previous EEF) policy revision to be made easy and accessible for new IT companies

Agenda

Bangladesh Bank should allow any BASIS member to remit software licensing fee without prior approval
Mandatory BASIS membership for any government software procurement. Minimum 50% local value addition
All financial institutes (banks, insurance, MFSs) and telecom companies must be required to purchase software solutions and services from local companies
To ensure job creation (in line with creating 20 lakh jobs in IT by 2025), Govt. will pay 50% of salary (max Tk 10,000- directly to be paid to the person) for any fresh graduates recruited by any BASIS member companies (max 50 per company)
OUR MANIFESTO
"Every Member Matters"
Download