Back

BIO
AKM Ahmedul Islam BABU is the founder of TechKnowGram Ltd. and is currently serving the company as the Managing Director & CEO. His 25+ years of professional experience of working in the BPO market in Japan, the outsourcing, and the software industry has enabled him to be one of the pioneers in the ICT Industry in Bangladesh. From the inception of his professional career, Mr. Ahmedul BABU served several multinational companies including NIIT, BJIT, ServicEngineBPO, Divine IT and AtomAP where he successfully held key positions. He has been serving as a Chair, Co-Chair, and member of a number of standing committees at BASIS since 2001, as well as at Bangladesh Computer Samity BCS, Bangladesh Association of Call Center & Outsourcing BACCO, E-Commerce Association of Bangladesh, eCAB, CTO Forum Bangladesh and Japan Bangladesh Chambers of Commerce & Industries JBCCI.
Mr. Ahmedul BABU led the participation of a 78 member ICT business team in Japan IT Week (spring) 2016 at Big Sight in Tokyo as the Convener of Japan Focus Group at BASIS. He also represents Bangladesh in many national and international ICT events and forums.
Recently, Ahmedul BABU is serving as Chairman of BACCO Japan Desk and was appointed as Consultant of JICA Bangladesh. Ahmedul BABU was a prominent ICT journalist and technology writer. He served as an executive editor of the Monthly Computer Barta and senior correspondent of the Bangladesh Observer. He is one of the founders and founder president of the Bangladesh ICT Journalist Forum (BIJF). He has both a Bachelor and Master Degree in Applied Physics Electronics and Communication Engineering from the University of Dhaka and an MBA from the Presidency University of Bangladesh and also ACMP 4.0 from IBA, University of Dhaka.
AKM Ahmedul Islam BABU
MD & CEO, TechKnowGram Ltd.
ONE TEAM
Ballot No: 18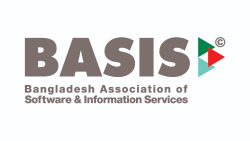 Key highlights
Excellent Multitasking, Operation and Leadership Capabilities.
Served in BASIS and JBCCI, BACCO, BCS, eCAB with several capacities.
A Well-known ICT entrepreneur, Journalist, International market specialist and Technology writer.
25+ years of professional experience in Software, Outsourcing & BPO.
OTHER PANEL MEMBERS
Russell T. Ahmed

Founder & CEO, Team Creative

ONE TEAM

Ballot No: 17

Tanvir Hassain Khan

CEO & MD, Dreamerz Lab Ltd.

ONE TEAM

Ballot No: 1

Zia Ashraf

Founder & COO, Chaldal Ltd.

ONE TEAM

Ballot No: 5

Abu Daud Khan

MD & CEO, Enroute International Ltd.

ONE TEAM

Ballot No: 9

Fahim Ahmed

MD & CEO, Pathao Ltd.

ONE TEAM

Ballot No: 2

Samira Zuberi Himika

Managing Director, Giga Tech Ltd.

ONE TEAM

Ballot No: 10

Rezwana Khan

MD & CEO, Star Computer Systems Ltd.

ONE TEAM

Ballot No: 16

Suzadur Rahman

MD & CEO, Mindlabz

ONE TEAM

Ballot No: 13

Zaman Khan

Chairman & CEO, Zaman IT

ONE TEAM

Ballot No: 24